Cashmere Wool Fibre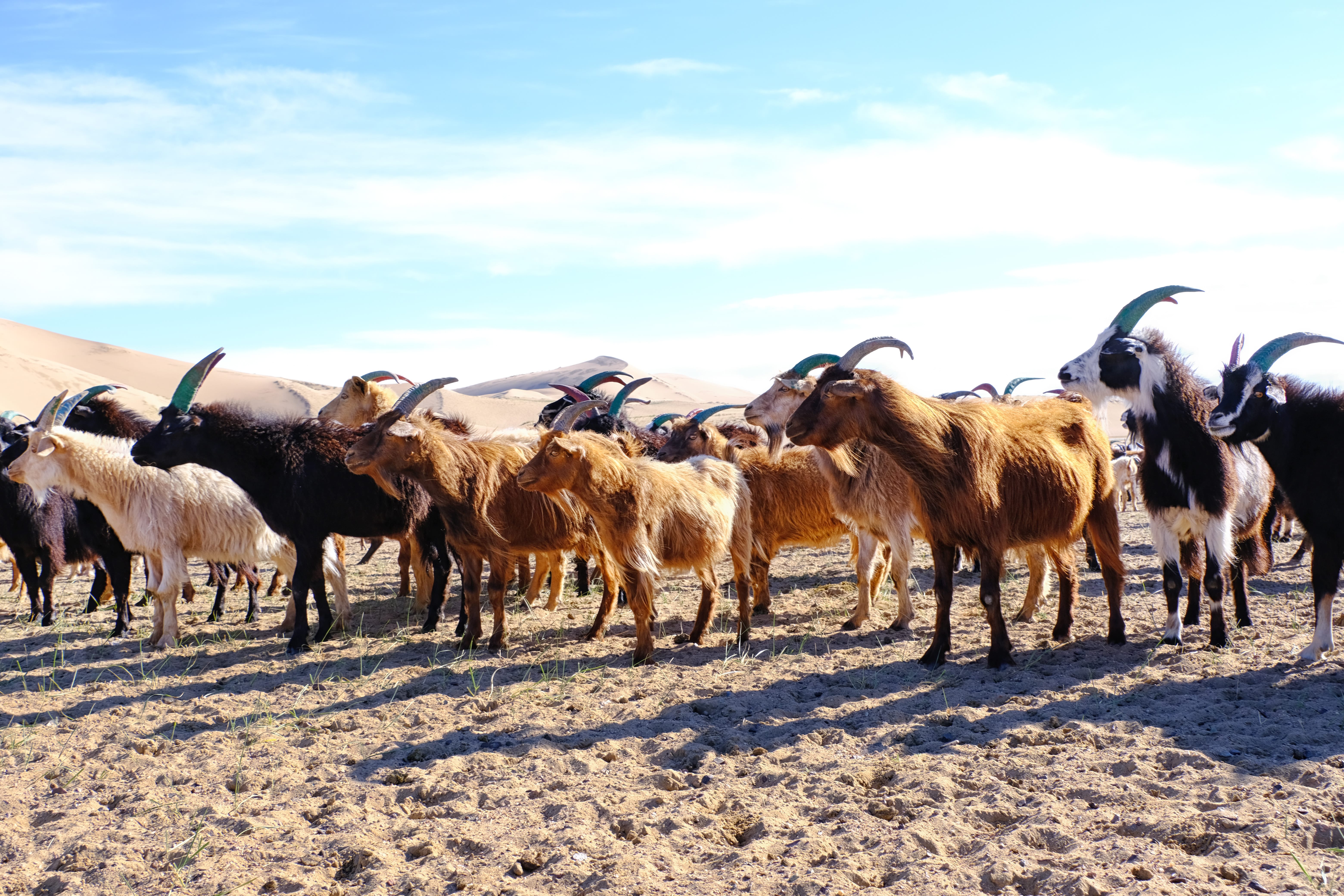 About
Cashmere is the wool or fur of the Kashmir goat. Kashmir goats are primarily raised in Mongolia, but many are bred in Iran, Tibet, India and China. American herders have also joined the international cashmere production market in recent years. The fibres are highly adaptable and are easily transformed into fine or thick yarns, and light to heavyweight fabrics. The high moisture content allows insulation properties to change with the relative humidity in the air.
Fine de-haired under coat cashmere wool is a truly beautiful fibre which has been used as one of life's luxuries for thousands of years. The soft fine fibres offer luxurious, comfortable insulation from its lightweight make up which helps create the breathable micro-climate which is so important in many applications.
Cashmere is harvested from the goats during their annual molting season through the shedding or the shearing of their down. In the frigid high desert climates where most of the goats are raised, the dense inner coat guards against harsh winter weather, but once seasons change, goats begin to lose the protective layer of down. The finest cashmere comes from the underbelly and throat of the goats, but a lesser grade is also taken from the goats' legs and backs. Longer fibers from the belly and throat area make the wool especially soft and cause less "pilling" when the fibers are woven into garments such as sweaters, shawls, capes, dresses, and coats for both men and women. The shorter fibers from the backs and legs are heavier and less expensive, making it easier to afford a luxury garment. Cashmere comes naturally in white, gray and brown, but the wool is easily dyed.