Tampico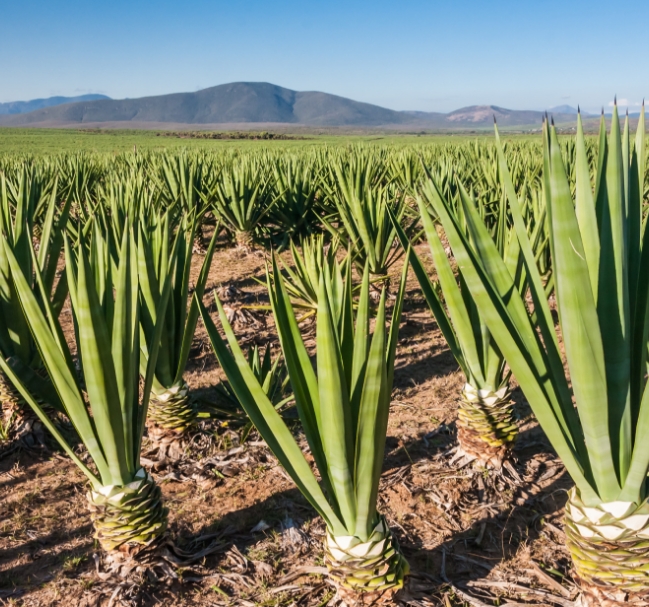 About
Tampico fibre is made from a plant unique to the semi-desert areas of northern Mexico, the "Agave Lechugilla". It has been exported for centuries all over the world to manufacture cords, ropes and stricks or for use as a filler in brushes, scrubs and brooms for industrial and personal use.
It is a very resistant material, but with a very fine, delicate and smooth texture. It has abrasive qualities, which make it ideal for polishing, and it retains its qualities and smoothness over time while other fibres become hard and lose their quality. Tampico is often described as "Mexico's natural wonder" because of its exceptional properties. This fibre is used as an all-natural filling in the brush-making industry, where it has proven its worth due to its exceptional water retention characteristics, excellent biodegradability, and superior resistance to heat and chemicals.
Taking its name from the Mexican port from which it was exclusively shipped in the early days of trade, Tampico, is also sometimes referred to as istle or ixtle fiber. Its native environment is the dry, rugged highlands of northern Mexico, where the fiber is derived from the spiny, cactus-like Lechuguilla plants that populate the semi-desert region.
While methods of preparing Tampico for the brush-making industry are continuously updated by the development of new equipment and technology, the gathering of the raw Tampico material has essentially remained the same. It is speculated that the indigenous people of Mexico were the first to discover Tampico's viability, using the fibers to produce shampoo, rope and, later, brushes. The harvesting methods they employed are still in use today.
The Tampico fiber is then received at our processor's collection terminal, where it is sorted for length and packed into large bales for shipment to our processor's plant. At the processor's plant, the Tampico fibre does not undergo any structural changes. It is merely processed in a manner that ensures uniformity of length, stiffness and color.
Although machines built by our processor specifically cut, comb and mix Tampico, these machines serve our workers rather than replace them. Except for Tampico's color and dryness, the fibers are virtually unchanged from their natural state. The skilled hands, practiced eyes and careful scrutiny of the workers are responsible for the quality of the finished Tampico. The processing that the fiber undergoes, when it is combed and dressed, serves merely to enhance its appearance and performance so that when it finally reaches our customers it is ready for the brush-making equipment.