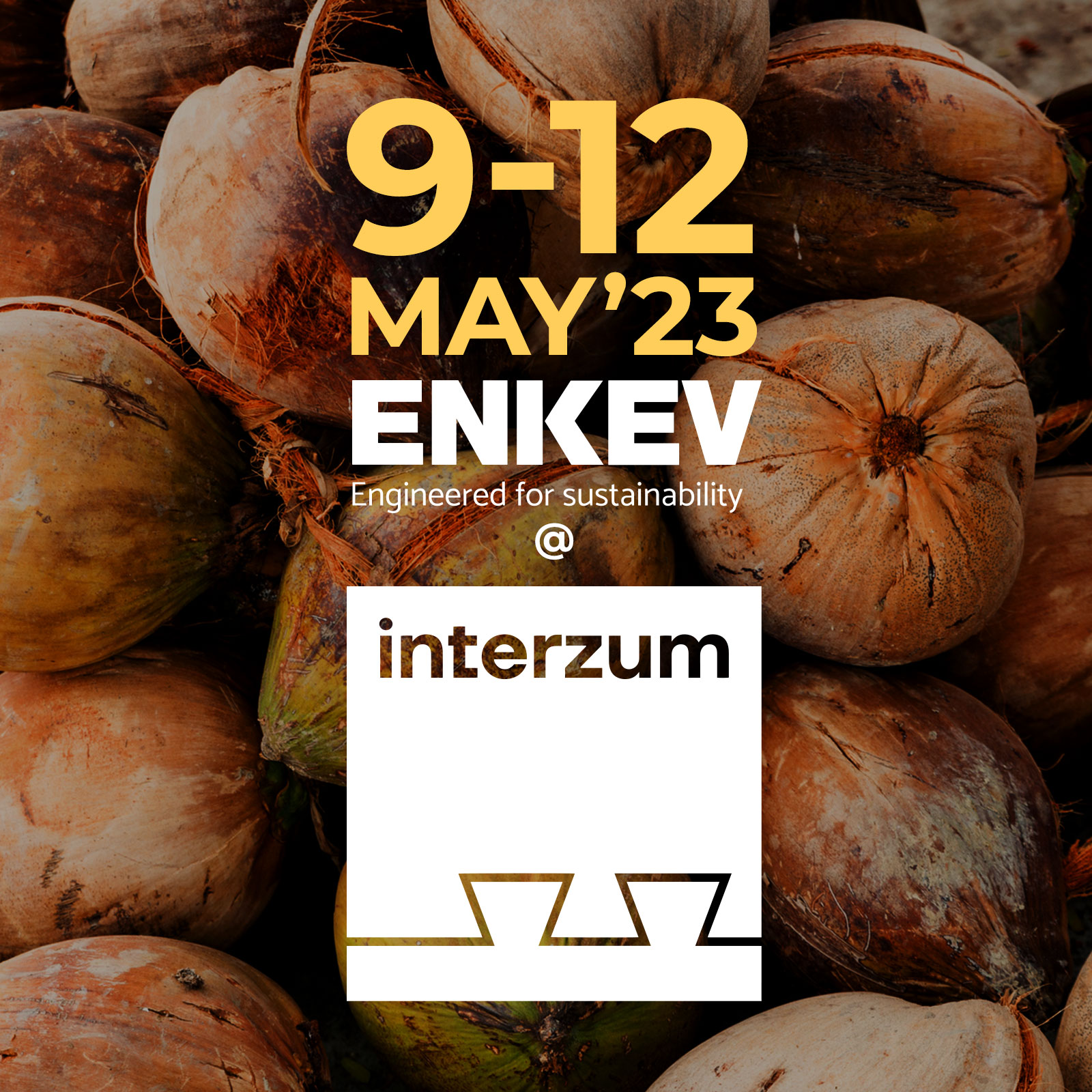 Interzum 2023
Let's meet
Interzum 2023
We look forward to seeing you coming may in Cologne. It has been a while since we were able to show our innovations tio a live audience so we are exited.
We want to help you to reduce your footprint by showing you natural and circulat PU-Replacing materials. We even created a PURe product range for this purpose.
Enkev, Engneered for sustainability.